zomg.
i am riding the struggle bus so hard right now it isn't funny.
last night after a long workday the manfriend and I carted our butts to Raleighwood to see
Less Than Jake
.
what happened to good bands, by the way? i'll work out to some Anna Kendrick Cups or whatever but what happened to GOOD BANDS. like good music, good shows, you know?
am I that old???
anyway, lesbehonest. the manfriend and I needed some time away from the baby.
one of the hardest things I've struggled with since we got Scoobs is alone time and moments with the man. it used to be just us, now it's us three, and sometimes I struggle with the balance. too serious? let's just say we needed some "us" time. so to Raleighwood we went.
first stop, dinner at Chucks.
shutthefrontdoor. best burger I have ever had. ever.
next up. ze band. one of my favorite bands. a good ol' ska punk band. i love music.
needless to say, struggle today. (rhyme?) thank goodness it is my Friday since we are going
camping
tomorrow.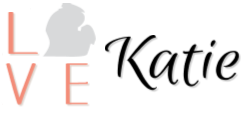 mail
instagram
facebook
pinterest
twitter