first a few things
what. the. f.... I feel bad about putting you in your crate ONE time and leave you just in your pen and I come home to this. like, did you have tools to disassemble this or did you just wail your body against it for the two hours we were gone? eff. (on a side note he chewed nothing and did not go to the bathroom in the house so maybe this is a win?)
2. finally getting this California trip planned. simply can't wait for Avila Beach. have you been? please tips if you have.
3. i hate eating healthy. i will NEVER be one of those bloggers that's all like "oh my gosh BEST Greek yogurt and avocado today!" no guys. pizza and wine and parm cheese and some red sour patch. am I the weirdo here?
4. hehe..
alrighty so my manfriend likes camping. why? and why am I going with him again?
to note: this isn't like camp ground camping or camper camping or ANY normal camping. this is like assholes trekking into the wilderness and shitting in the woods camping.
i love him.
so this time he is making me go "beach camping".
wow yay. sand, unbearable heat, no relief, no showers, no bathrooms, sand fleas, bugs, raccoons, my dog and I sleeping in a tent together.
i'm going 1. because I love him and 2. because it is the beach in the Outer Banks and if this is the only way he takes me this year I guess I'll take it. but like..
listen I don't want to seem like the prissy girl that doesn't like shotgunning a beer and then heading to a rock concert. i do. i really do. but I just love to shower. and be clean. and safe. do you have any tips that will help me survive?
am I the only crazy one that doesn't love camping. :(
there better be smores.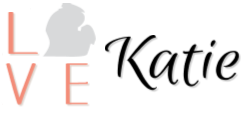 mail
instagram
facebook
pinterest
twitter