i'm always on the hunt for places I can bring pupsqueak. with this face looking at you, why wouldn't you want to bring him everywhere?
you'd be surprised how little options you have or the random places that will allow him. for example, fun fact, apparently no place in Atlanta will allow pupsqueak unless he's outside behind a fence around the patio. is this really true? you suck, Atlanta.
in Greensboro there is this retaurant that I have come to love called
Liberty Oak
. they know Scoobs by name and they are always more than willing to let him join us for dinner. 
the wine list is extensive, the food is great and this is actually a "nice" place to eat! not a bar. i really loved the lemon pound cake dessert. not that you'd ever willingly come to Greensboro for a trip with your pup but if you find yourself passing through, this is a keeper.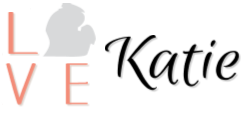 mail
instagram
facebook
pinterest
twitter