holy shit.
this weekend was an event. let's get started.
manfriend and boo boo kiss scoobs dropped me off at the airport friday to see justin and jay z at yankee stadium. i was so darn excited it was like the first day of first grade and i just got new care bear overalls to wear. i had a layover in DCA and then on to LGA and the show. i should have known when the plane stopped in the middle of the run way and just let us off in DCA something would go wrong.
after i stand on the asphalt for eleventy hours and the shuttle then brings us in to the airport i board my next flight.
pilot: "there seems to be a problem with the plane's flaps so we'll let you know what happens after disgnostics"
me: "AIHKJHDSAKJFKJHSDKJHASSKJA"
so i freaked the holy shit out and calmly went to the server lady and was like listen can i just get off and try to make the 3pm flight?
server lady: "we can't legally let you off the planeeeee"
she like sang it in that sing song voice.
wtf.
45 mins later it was cancelled.
i rolled off that plane like someone kicked my pup and as i stood in line with all the million other people trying to get new flights i thought to call us airways from my phone. they put me on a 5pm flight
so i literally laid on the floor and cried.
luckily a tiny us air angel named lillian said "why you cry?" and i said "because i'm trying to see the hova"
and that bitch literally opened the 3pm flight jetway and told me to go find a seat.
i shit you not.
many drinks were had to celebrate my arrival.
guys i just effing can't with this show. i cannot. no.
best part? when alicia keys made a guest appearance and sang empire state of mind. the sold out yankee stadium went nuts.
and THEN justin timberlake came up to my nosebleed seats, excused himself around the others and asked me to be his girlfriend and said he would be honored to be my manfriend.
true story.
i went to bed at 4am. got up at 7am for my flight to atlanta for old manfriend's best friend's wedding.
love you JT it didn't mean anything!
anyway i wouldn't have made it if it wasn't for this.
sweet sweet SWEET nectar of the auntie annie's pretzel dog. what are you made of? heaven.
old manfriend's mom keeps her house at sun so napping in the hottest house ever wasn't an option. so i sucked it up, showered and got ready for the wedding. it was truly gorgeous and old manfriend and i had a blast.
i loved ending our night with fireworks on the atlanta skyline.

yesterday old manfriend and i drove home. we laughed the whole way and had a wonderful date night that consisted of me peeing my pants in fear at the conjuring and eating the shit out of carrabbas.

dearest old manfriend, you will always have my heart. i love our sweet moments like that, and when you smell like cigars and when you laugh so hard with me. you are so special and your eyes twinkle when you're happy.
JT and i will think of you often.
xoxo,
mrs. timberlake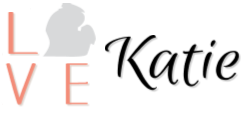 mail
instagram
facebook
pinterest
twitter