first, i know i mentioned a beerfest here a bit ago. i just reviewed it on the group beer blog i blog at so see it
here.
and second,
thank you
. you guys are simply so awesome lately with your comments, love and support. i try my hardest to respond back to every comment, tweet, etc. so if i miss or i dont, i want you to know i
appreciate the love
for this little space of writing and wit and it means a lot to me. yesterday
tami wrote a post and included so much love for me in it and i just sat back, like

w

ow

, what an awesome community of amazing personalities and friends. i'm certainly not to the level as many (most) of you, but it brings me great pleasure to share stories and thoughts and get to read yours in return.i hope one day i can ever be half as amazing as all of you out there.
on to the meat of the post. i was
stalking
reading a bunch of posts from
helene and sarah's awesome link up yesterday and i noticed a common theme and something that i have done a lot before too! did you notice we tend to say things like:
-sorry for whining
-sorry for being down
-i don't want to sound like a complainer
etc.
eff that
. today is the day i announce that we can all feel free to absolutely bitch and moan about the pettiest things ever because that's okay. at least i'm going to. i hope you'll leave a few in the comments.
i wish i didn't have to have a real job. like wtf price of cambridge. do you
KNOW
how lucky you are? how can i make a living off being a sarcastic asshole on the internet?
what is this lifeeeeeeee?
i wish scoobs slept in. 4am three days in a row. thanks dude.
i wish i looked like this.
i wish i could run more than a mile without feeling like a humpback whale that's trapped on a sandbar.
i wish manfriend did all the things i wish he did but never told him i wished he did. (???)
i wish i lived somewhere cool. rock on greensboro, nc., you shithole.
i wish ANYONE snapchatted me. :( (kidanikatie. please. any snaps.
any?
)
i wish people would stop ending emails and/or texts like this...
WHAT ARE THOSE MANY DOTS AND WHAT DO THEY MEAN? IT FREAKS ME OUT.
i wish it was friday.
what do you wish?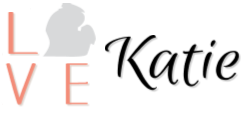 mail
instagram
facebook
pinterest
twitter