serious post? is that cool?

i actually debated back and forth a lot regarding posting this. in fact, i wrote the whole thing, scheduled it, and then took it down because i was too "nervous". dumb? probably.

but, i don't know, who wants to read the serious stuff? i guess we'll see. i like when you all open up to me, so that's what i'm going off of.
i've mentioned in multiple posts that i have a tattoo. i have three actually. two are silly crap from the years 18/19. let's not talk about my butterfly lower back tat. or that star on my foot i got on my 18th birthday in the ghetto of detroit while eating a love it birthday cake remix from coldstone.

i'm awesome.
however, one tattoo means a lot.
in august of 2011 i felt like shit hit the proverbial fan. not sure i'm ready to just put it all out there and feel so naked all over the internet (maybe one day?) but i struggled really badly. i found myself living back home with my parents in their guest room wondering what i was going to do next. you know those moments, you ever have them, when you feel like your life is literally passing you by, yet you're noticing really fine details? laying on that guest room bed i can't remember for the life of me what each day brought because it all ran together like the dirtiest river, but i can remember exact details: like how the ceiling fan sounded or what the room smelled like and certain songs that came on at certain times.

deep, katie, deep..
i think when it comes down to it, what i learned the most during that time in my life is that you have to forgive other people to forgive yourself. and most importantly, you have to own what is making you sad/angry/distant and make it yours. sure it could be someone or something causing your sadness, but if you own it and come to terms with it, you make it yours. you can then let it go.
it's pearl jam lyrics from the song release. which, i could go on and on why i chose this song, and all the ways it means a lot to me, but i wont because that's boring and you'd probably rather read about
scoobs pissing on me
and the like.
it's actually just the beginning of a larger tattoo that will cover all my calf (that's where it is at) which i'm finishing this october. i wanted this part to be about a certain period of my life. and i wanted to decide on the next part when i felt like i truly overcame that part. and i really feel that i have now. so in october... you can see the rest!
yes?

point being, life is never to short to grow, mature, start over, and live in the present.it makes much more sense to live in the present tense.
i'm not one to hate on tattoos, i think they are an amazing form of art and self expression just like my girl
brooke lyn
over
here
and i truly think in 30 years i'll probably be able to rub a lotion on them to take them off.
but i think another point is that whatever you find beautiful, tattoos, piercings, none, dark clothes, pink clothes, makeup or no makeup... you should do it for you. just own you.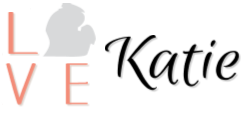 mail
instagram
facebook
pinterest
twitter