guess what i'm doing today.
no guess.
k, whatever. i'm flying to NYC to see justin timberlake and jay z at yankee stadium.
no shit.
isn't that the coolest thing ever? don't get too excited, my layover at DCA is only 40 mins so i'm probably not going to make it but i feel like the attempt is super cool.
then saturday morning i'm flying to atlanta for manfriend's best friend's wedding.
4 flights, 24 hours.
which leads me to: the 5 people i hate at the airport. mean girls style.
1. the gretchen weiners. that airport seatmate who has EVERYTHING and doesn't mind showing it off. do i see your new vera bradley weekender? yes, yes i do. do i note that you have an ipad, kindle, and iphone? i sure do. this is also the girl who is reapplying her full makeup in the airport bathroom. it doesn't matter if your lipstick is fresh gretchen, you're still not going to make fetch happen.
2. the karen. you know the person who is like: excuse me does this big aluminum device i'm in fly? yes, karen it does. also, karen, you can't just get up and walk around at any time, they WILL tell you to sit down. yes, they are still telling you to return to your seat.. still. it's the person who you feel like you're talking to a chia pet when having a conversation with. it's karen.
3. the regina george. this girl is just a big asshole. they are the one in the security line who is questioning why they have to remove their belt or holding up the line because they brought in their smart water and don't understand why they can't. i hate you regina. why didn't you just make everything 3 oz like the rest of us?
4. the janis ian. the loud seatmate. the weird one. the quirky one when you just don't want to effing deal with quirk, you know? stop being so effing weird janis and just let me listen to my macklemore album.
5. the cady heron. this is the one. who you think is a cool, nice, normal girl and you think "sweet, someone normal" as you sit down, and then over their shoulder you see them texting their besties about how they're sitting next to a girl in an ugly maxi skirt (me).
cady, you're just a mean. girl.
wish me luck today making JT my other manfriend. what types of people do you hate at the airport?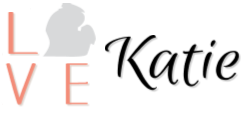 mail
instagram
facebook
pinterest
twitter