i usually have a ton of great pictures for you because i'm usually doing 29824834 million things on the weekend, but i'm pleased to say this was the perfect summer weekend of doing
nothing.
this weekend i did awesome training for the
dumbo double dare
i'm completing in disneyland in 30 days. (if you have never "run disney"
you should,
by the way).
(peas are an amazing cold pack for after runs)
friday scoobs ate a chocolate (asshole) so we had to stay in and monitor him. manfriend got great burgers.
saturday after our run manfriend took scoobs for a bit so i could clean and shower in peace. then we watched downton abbey. then we saw the way, way back which was
the best movie i've seen in a long time go see it.
after we went for a drink which turned into 5 drinks which turned into eating this.
which turned into manfriend showing me how "hot" he'd be with a mustache.
panty dropper, that one. (sarcasm)
sunday i woke up not wanting to do a thing but i got my ass out there for a 6 miler. after we had an amazing brunch after and then saw wolverine.
then laid on our asses all day watching downton abbey and orange is the new black whilst eating seven layer bean dip.
what is this amazing life of laziness?
today on my lunch hour i'm dropping scoobs off for his first afternoon at doggie daycare. i just can't. like i'm so nervous. but he's so out of control energy lately i need an option. do any of you use a doggie daycare?
xoxo,
lassie's mom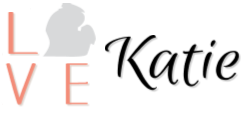 mail
instagram
facebook
pinterest
twitter