so have you guys heard of these barre workouts? they're supposed to be all the rage and make you look like heidi klum overnight.
so when i saw a groupon i was DOWN.
flash forward: me shaking like a leaf wondering what kind of sweet hell i'd just lived through.
flashback: me entering the studio thinking it was dumb.
here we go.
so i got to the studio where i found a group of about 10 girls.
ya know? so i was immediately like holy shit just get me back to my elliptical at the YMCA where i can sing blurred lines and half ass a HIIT workout.
i stayed.
the girls instructed me to get a listing of equipment:
a ball
this band thing
and weights.
now there were 1 lb weights and 2 lb weights and i thought this is dumb. i went for the 2 lb and the girl said "i recommend 1 lb weights if this is your first time".
k? don't you know i do crossfit once in awhile when i'm not lazy or hungover.
so i grabbed the 1 lbs.
the workout is 55 minutes and it is a series of moves where you are using your own body weight and this light equipment. there is a lot of squatting at the bar holding the bar between your legs while pulling the band with your arms.
die.
i was laughing until i realized this shit is so hard i want to cry.
then there was the planking.
so. much. planking.
and as far as the weights? when you
NEVER PUT THEM DOWN
you'll be glad you only have 1 lbs. i couldn't do another arm circle with those weights if i tried.
holy crap.
like i had mentioned, my whole body was shaking when i was done, i've never experienced anything like it.
but really? it went by fast and it was fun. and i felt like if i did this a lot i would see a major change in my bod.
have you ever tried the barre class?
i think my next endeavor as far as working out will be bikram yoga. have you ever tried that either?
anyway. i really, really recommend if you see a groupon or living social for barre to try it. it is expensive but wow.
i think i'm hooked.
xoxo,
heidi klum
p.s. please, please go read my review of the gnarly head old vine zin on my wine blog
here
!!!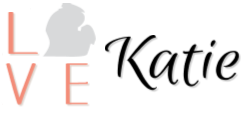 mail
instagram
facebook
pinterest
twitter