thank god i saw
adriana
's post last night. because i wasn't going to post today. because the struggle is
real
. lesson learned. don't drink lime-a-rita tall boys at the backstreet boys concert on a wednesday night. it's friday and i'm still tired.
but i can say nsync is the better boy band. sue me.
here's some questions and answers. adriana tagged me, i'll tag all of you.
1. what's the best piece of advice anyone has ever given you?
my dad always said "
do your best and your best will be the best
". for some reason that always sits with me. if i do my best and it doesn't work out or i fail i can't feel bad because i tried my best. but even worse, when i fail and know i didn't give my all, it makes it feel 100% worse!
2. if you could meet any blogger in person who would you choose?
i just want to live with
tami
and
adriana
.
3. blogs i'm loving right now.
seriously all. but i stalk you guys that live in california. like i really stalk you and pretend i'm you and i live where you live.
creepy not creepy.
4. what's your biggest struggle in life?
absolutely paving my own path. i really let others influence me directly or indirectly based on what i think they'll think. i don't think it is right and it is the one thing i want to change.
i just want to live my own dreams!
5.how did your blog come about?
honestly just a way to vent and laugh and share pictures of a time in my life when i got scooby. i want to be able to look back on this and laugh. i also want to start posting some photos i take here with my "real" camera and become a famous photographer and travel the world. pipe dream?
6. name one good deed that you did that went unseen.
no. instead i'll tell you when i did a good deed and the bitch called the cops. read
here
.
7. favorite thing to do in your spare time?
how about nothing! i rarely get to do
nothing
.
8. tell us something we don't know about you.
all my best friends live in different states and it kills me! we travel once or twice a year for a trip together and the times where we meet and become sisters again without missing a step are the times i feel the world has the most love.
9. who inspires you?
walt disney.
speaking of. i'm about to get randomly serious.
did you ever hear the phrase "
a dream is a wish your heart makes
"?
i hope so because it is from cinderella and if you haven't seen cinderella that's effing weird.
well i've been dreaming, and my heart has been searching and today i may have a little, tiny glimpse into possibly making those dreams come true.
so i'm not sure if you pray, or hope, or wish or what you do. but if you could for me today.
that would be great.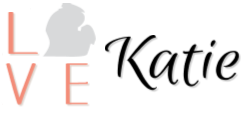 mail
instagram
facebook
pinterest
twitter