anyone remember that skit? love.
so scooby woke me up at 4:30am this morning.
four.
thirty.
am.
and after wanting to die 29384 times i crawled out of bed and went to let him out. and i was greeted by the
most gorgeous cool morn
ing
. and something about it took my breath away.
i can't believe summer is ending.
i can't believe it's almost been a year since i met manfriend.
i can't believe we've had scooby since may.
i can't believe my niece is going to be four.
i can't believe we leave for california in 2 weeks.
i can't believe i survived the awful of 2012..
i can't believe..
time is flying by but the worst thing is i feel like i'm taking moments like that for granted. cool mornings, pink sunrises, amazing concerts that make your throat hurt from singing. so often i feel like we get in the routine, the schedule, i'm frustrated by nonsense, i'm nagging manfriend, i'm yelling at scoobs. even after this cool morning i sat down at my desk and realized i did the same thing this morning.
i was frustrated at myself about not being able to learn to swim, i was frustrated at scoobs for being hyper, i was frustrated at manfriend for snapping at me. i got to my desk and sat down and stared at my computer like "another day. is this really it?"
and right now, to pay the bills, yeah.
but it doesn't have to be. because, i'm blessed, and i love my friends and family and i love laughing with my coworkers all day and i love my dog even when he ruins my black pants with hair on the regular.
walk the dog during cool evenings and take pictures of the sunset.
listen to new music every day.
buy my favorite fall candles even if it is only august.
read more books.
start a new series on netflix and watch it all.
go pick apples.
drive somewhere new with manfriend and just enjoy each other's company.
take more photos.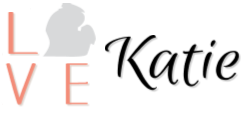 mail
instagram
facebook
pinterest
twitter