a fun thing happened just now. and by fun i mean kick you in the crotch fantastic.
so i was pulling into a space into the parking deck at work. people were parking weird and i shouldn't have tried to fit but i did and i scraped a car. i immediately went and parked up and then buffed it out but felt awful. everyone near my desk said get over it but i couldn't so i wrote up a note with my name and number and email and told the person to contact me and i'd pay to paint. keep in mind this car was like a 95 corolla piece of shit and i was more devastated my car would need some paint.
a little while later my director showed up at my desk.
i'm not shitting you. the cops came.
i immediately begin freaking out that someone is hurt not putting two and two together about this little scrape. because my manager and the effing cops were at my desk.
but no.
they told me i was involved in a hit and run.
really?
so i go down to the parking date where this batshit crazy lady is holding my note standing by the other cop bawling her eyes out. when she sees me she screams
"how could you do this to me on a monday!?"
i...
like guys i scraped her shitty car, felt bad, and left a note offering to pay to repaint.
so i'm not going to lie, i started bawling my eyes out. i was shaking i was crying so hard.
because like, i felt like a criminal and i was so freaking embarrassed i can't describe it to you on the blog.
so the cop exchanged our info and i said to the lady crying "i'm so sorry, i was trying to do the right thing, i can just pay for the quote without insurance, i work right in the building with you."
and she looked at me with a glare and said
"that's illegal and everything you did today was illegal."
i'm not going to do the right thing anymore.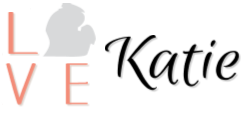 mail
instagram
facebook
pinterest
twitter