can. you. believe. it?
i feel like 2013 is flying by faster than a friends marathon on tbs. for the first time ever as i'm starting this month i wanted to list some goals to complete before the month is over. will you help me be accountable? i'm being legit. you should do your own too! i'll bug the crap out of you to complete them.
eight for august
2. successfully swim 200 meters in the pool
3. do something special for manfriend each week in august
4. organize all my clothes, handbags and shoes and donate/sell where i can
5. log my calories into my fitness pal each day in august even if i eat like a walrus and am 219823098 calories over my daily limit
6. teach scooby "place" and "bang"
7. do this pinterest thing proving i actually do ONE thing i pin
8.follow this running schedule, no cheating (i'll allow for rain delays/makeups)
what are your goals for august?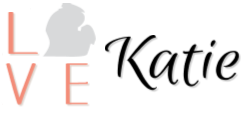 mail
instagram
facebook
pinterest
twitter