just to note: this is my own review. no one is giving me free crap yet.
how do i go about getting free stuff anyway?
so i signed up for
stride box
awhile back and this week my first one came in the mail. i was a little skeptical because this isn't like yay play birchbox. this is running stuff. boring, right? but i'm training for the
dumbo double dare
, so i figured this would be the perfect month to start these. especially since i'm obsessed with finding the best gels/chews and re-hydration and refuel when i'm distance running. to be fair, this does NOT have to be just for running. if you worked out regularly and just wanted to get healthy you'd
love this box
.
i opened this sucker not expecting all the stuff. like it was a lot of stuff! stride box is $20 and i'll say, it is well worth the $20.
health warrior chia bar and island boost energy fuel. i'm super excited to try this energy re-fuel mid run because it is actually a liquid not a gel. and gels can be so gross.
carb energy chews in fruit punch and orange. i love clif's shot blocks so i can't wait to try these mid workout as well.
gatorade endurance formula which is a mix with water formula so it is perfect for traveling to races and surge energy gel in expresso, which, again, most gels suck so i'm always looking for new.
there was also a kind bar which i accidentally ate before reviewing this because they are so good and an awesome cool towel to try post run.
i'm so, so pumped for stride box to help my workouts. plus, if you like the samples, there is a percentage off for all full size, that is so cool to me. that every single item has a discount.
what do you think of this whole "box" craze? are you guys running any cool races soon?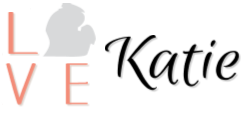 mail
instagram
facebook
pinterest
twitter