i wasn't going to blog monday.
sorry!
i was going to put a haphazard weekend post up but i didn't love it, and frankly, i want to get away from just posting to post. content with no meaning or heart or laughs isn't what i ever wanted, i love telling the tales that get thoughtful responses or genuine belly laughs and i've found that sometimes i feel obligated to just put something half ass up here and i want to get away from it. i get behind on comments and thoughtful posts and responses too because of it and that isn't what i love. (i'm trying to respond to every one of you!) so with that all being said--
do you all sometimes feel this way?
but what really happened on monday is that late in the afternoon the cops came to my desk like i was a crazy criminal. i then blogged about that. you can read it
here
.
anyway, this post certainly is from the heart. many of you know i grew up about twenty minutes outside of detroit, michigan. since then, i've relocated to north carolina because of work and because my parents and brother moved down here for work as well. i made the choice to leave my extended family and home for my close family and i never regret it. but let's be honest.
do you all live in the place you grew up surrounded by everyone you know? if you do, you are one of the lucky ones! while i think it's important to get out and spread your wings and live somewhere different, the place one grows up is home. and there is something about detroit that lives in your veins. i think of it like the people who grew up in new york or something. the city, its culture, its nuances, live in me. people in detroit know what a hani is, live for chili cheese fries, get up and get tim hortons in the morning. we say pop, not soda. we love verners and better made chips and faygo pop. we go "up north" and now how to pronounce mackinac and know how to drive in the snow!
it makes it worse that i..
i hate the south.
i love the weather, and have met great people, but to be honest,
i do not fit in here.
and it really upsets me.but i just don't fit right in the south.

and it makes my wanderlust awful.

and if it weren't for my mom and dad and brother and sister-in-law and nieces being here i'd go nuts.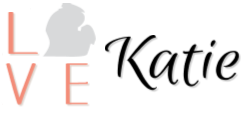 mail
instagram
facebook
pinterest
twitter