first: my new kate spade which i scored 75% off at a sample sale.
awesome photo quality manfriend.
second: some scoobs pics.
third. the rolls at texas roadhouse. can we talk about these? the cinnamon butter? holy shit.
now.. on to much needed advice.
so i think i've been
discovered.
and no, not for my famous dog training skills.
i think people at work discovered my blog. in fact they're probably reading it right now.
hey guys
.
see i also write for
beers and ears and have hinted to my beer blog which intrigues the boys, probably because i have more beer knowledge then them, lesbehonest.
but then a coworker mentioned in passing they may have stumbled onto this little gem of daily ranting. which is like my main blog, my collective, my baby.
and i was like all "oh really?"
but i was thinking:
you know?
see i have this huge issue with coworkers and social media. not that i don't think my coworkers are awesome, i do, best ones i've ever had and i'm not just saying that because they're probably now stalking me. they are hilarious and i love them. i just...
like do i want my cubemate to know i got shitfaced on a bottle of prosecco and sang the "hey hey hey" part of blurred lines to manfriend for 4 hours straight? probably not. also, that happened sunday. point being, some things are better left to internet strangers and my besties. what do you think--do you blog in secret? has this ever happened to you?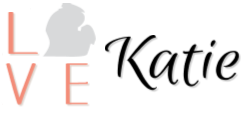 mail
instagram
facebook
pinterest
twitter