sorry for the lack of depth in this post. i got nothing done last night after
all the crap that happened
(thank you so much for your awesome thoughts and thinking of me by the way). but it did put this topic into my head so i thought i'd come to you for advice.
scoobs is in a bit of a terrible teen phase.
and by bit i mean i've thought of killing him more than once.
he's bad.
but here's the thing. no matter what i do or give him he's still running around like a bat shit cray dog.
4 mile walk and an hour play session? doesn't matter, he'll still go after the cats.
i hate him
the one thing that he loves that keeps him occupied are rawhides but i hate to give him one a day. but literally it is the only thing that gets me peace and quiet.
he goes through bully sticks so fast. he is over peanut butter kongs. he goes through frozen wet food kongs.
do you guys have any advice for some awesome treat that will keep this pup entertained and out of my hair so i can CONTINUE TO CRY OVER THE ENDING OF SEASON THREE OF DOWNTON ABBEY?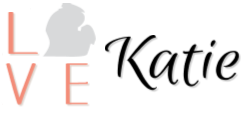 mail
instagram
facebook
pinterest
twitter