to be quite honest. i didn't have much to write here for this tall tails. i really wanted to review scoobs' first pawalla box because it is simply so awesome but i forgot to take pictures and he is like half way through all his stuff so i'll review it when i get next months.
so i sat down like hmm... my first writer's block? and then i actually came up with all these topics that were legit.
but then i didn't want to write about them. i just wanted to write about life lately. i'm in such a weird ass mood. like i'm in a real hippie mood. like i just want to move to the coast and drink in a coffee shop and blog all day and bar tend all night mood.
tami?
good thing i got that masters.
anyway, this little shit turned seven months on august 1 and i simply can't believe that he's graced my life with his presence now since may 4th. (may the fourth be with you.
vomit
that is so stupid, i hate that).
when i sit back and think about it, i can't remember not having him, which is weird, because before i did my life was calm and organized and pretty much always clean and now 100% of the time it is a shitshow.
the other day scooby was at daycare all day and i was home thinking how wonderful it would be to have a day to clean and work and organize and watch tv and live a pre-dog life all day but when i came in from my starbucks trip and he wasn't behind the pen dog smiling and jumping at my mere arrival into his life i got so incredibly sad. having a dog is such a life changing thing for the heart and soul. which leads me to:
1. sleep. i feel like later on in his little life, this won't be an issue. but right now? we're not sleeping in. me and him that is. manfriend is...
but anyway. this dude has a schedule. and lounging in until 9am isn't on it. i can count on one hand the number of times i've slept past 6am since getting the boy. and i was out of town for all of them.
2. spontaneity. i'm a fan of random long day trips, weekend trips, travel, or just spending all day at my parent's pool. but with the boy? no. now that we have a kennel we like and a daycare it is a little easier, but if they are booked and no one is watching him, we're screwed. good thing he is awesome and we can take him 90% of the time. cats don't stop this because you can leave them for a couple days or hire someone just to drop in once and awhile and check. but you can't just leave your pup.
3.
sharing the love
. before scooby, it was manfriend and i in the honeymoon stage. the cats didn't really take up our attention because they are just cats and so damn aloof 99% of the time. but when scooby came along it was tough and is tough every day to balance the time and energy and love for each other. also when scooby loves manfriend more i want to
punch manfriend in the throat.
but whatever.
4. schedule. it was so easy to workout before work and run errands after work before the dog. now it is near impossible. however, i feel much more accomplished when i get things done during the day now. the worst thing is the feeling of not using my schedule wisely. this morning i woke up to work out and he wasn't up yet and every part of my body was like "oh no effing way you're getting up if he's not up. SLEEP."

i got up.
5. heart. i know this sounds silly, but i didn't know what it was like to feel the love i have for the pup. again, i love my cats more than anything, but something about his general need and worship of me makes my heart fill up. he is so darn happy to be spending time with manfriend and i and he tries so hard to please us (most of the time) that it just makes me smile typing this. everyone should get a dog.
Grab a button and link up your posts about your
pups, kittens, bunnies, lizards, birds and hamsters!!
Tweet your post with #talltails
THIS IS NOW OFFICIALLY A WEEKLY LINK UP!!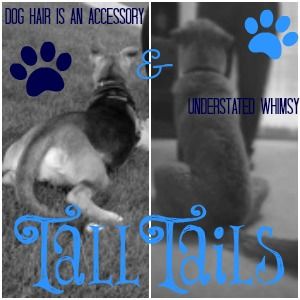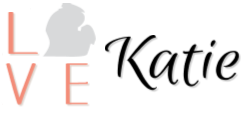 mail
instagram
facebook
pinterest
twitter