so i was talking to manfriend's friend yesterday and he was all like "oh they've became a katie and manfriend couple" and i was like:
and he was like "yeah they rarely come out anymore"
and i was like:
but then i was like
wait a second..
are we? are we "that couple"?
manfriend and i still play kickball and ultimate frisbee every week and if we're home and it is a good party we will go..
but i guess it is true, with the dog and work and just not being
EFFIN SINGLE AND READY TO MINGLE woooo
anymore, i guess we don't attend everything.
to be fair, we have traveled a ton this summer and weren't home most weekends super fun things were going on, to be fair again, most things are 45 minutes away in winston which sucks and to be even more fair having the dog throws a huge wrench in the let's get wasty face all night fun but
something about that statement really irked me. for two reasons.
1. i hate to be labeled something and
2. i hate that single party friends always judge their friends that get in relationships as soon as they get in them.
listen, i was one of those people so i'm allowed to say this.
but when the shoe is on the other foot, shut up.
of course i'm not out every night anymore. and believe me every single one of you would take finding that someone you'd love to stay in and watch tv with versus the other thing. at least most would.
so what now? do we have to attend every single event to avoid this label as a couple?
this generation is hard work, i tell ya.
what do you guys think? are you that couple? what should manfriend and i do?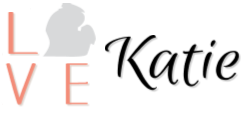 mail
instagram
facebook
pinterest
twitter