have you guys ever seen these types of posts? i always sigh when i read them because you all do such a great job! it's always some pastel mood board or something and i'm like i wish i effing knew how to work picmonkey. but whatever. after completing my things i'm loving i'm like wow katie you're pathetic sad obsessed with food weird. also my little board just sucks but ill get better. and maybe you love them too.
2. the idea of getting a nice new handbag. like a really nice one to use every day. b makowsky or dooney or something to spoil myself. but i wont and continue to use this old navy bag. do you guys have like a
really nice
everyday bag? what should i get?
3.
bully sticks
. which are bull dicks. but whatever. the ONLY thing that keeps scoobs just sitting there occupied. and the reason i can watch bachelorette and drink heavily when brooks does stupid shit. so to summarize i'm drinking screaming at reality tv while my dog chews on a penis. life.
4. downton abbey.
WHO WATCHES THIS

?
obsessed.
5.mint chocolate chip ice cream. preferably from baskin robbins and covered in rainbow sprinkles. errday.
6. clinque cc cream. by far the best bb or cc cream. and i know this because i go to sephora and ask for a bunch of samples of them all so i actually don't have to buy makeup and this was the best by far. (did i just say that out loud?)
7.
this crap from kerastase
. i got it in my birchbox and i love it. i may actually buy the full size i love it that much and that says a lot.
did i do okay? what do you love right now?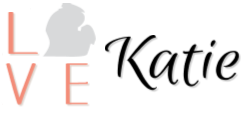 mail
instagram
facebook
pinterest
twitter